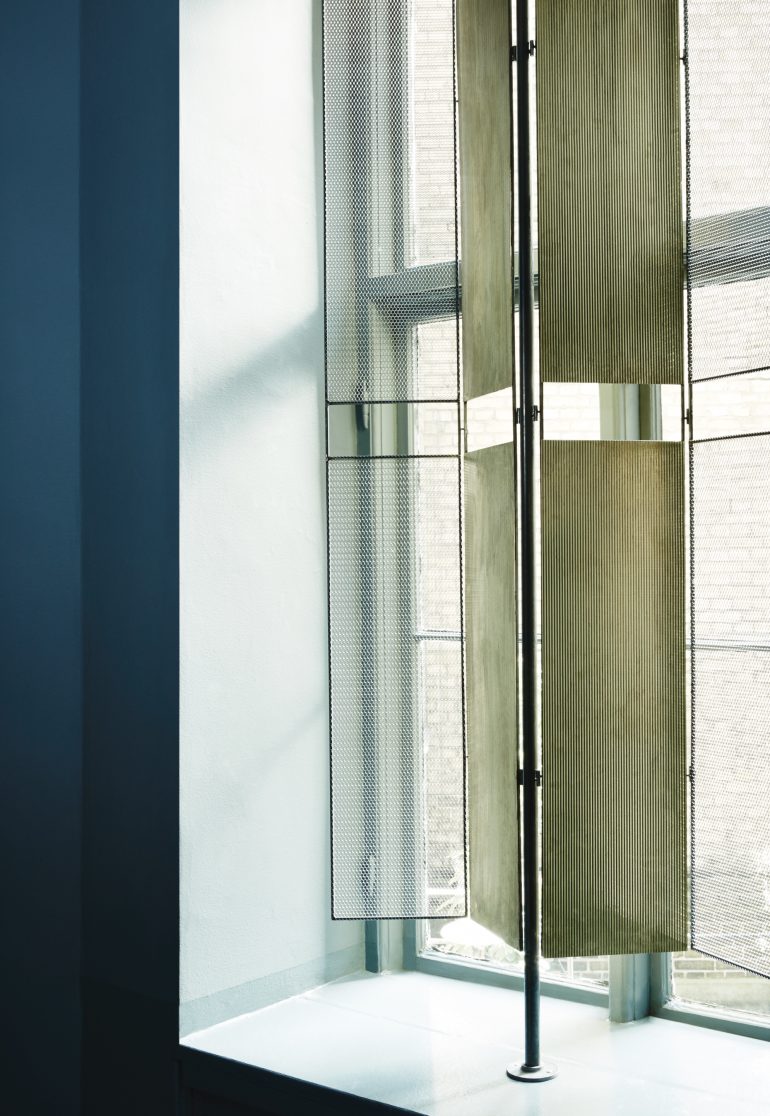 Category: Objects
Project: Bespoke window shutter
Client: Designed in relation to redesigning the Frama showroom in 2015
Photographer: Claus Troelsgaard

Prototype and technical advise: Tokedesign
While redesigning the Frama showroom for Three Days of Design in 2015, Niels the founder of Frama needed a shutter designed for a window where the daylight was coming in very strongly. The result was for me to design a permanent shutter that had some parts blocking out the light completely, and some parts more transparent. The shutter can open to block more of the light or close to let more light in. The shutter is made in metal and brass.