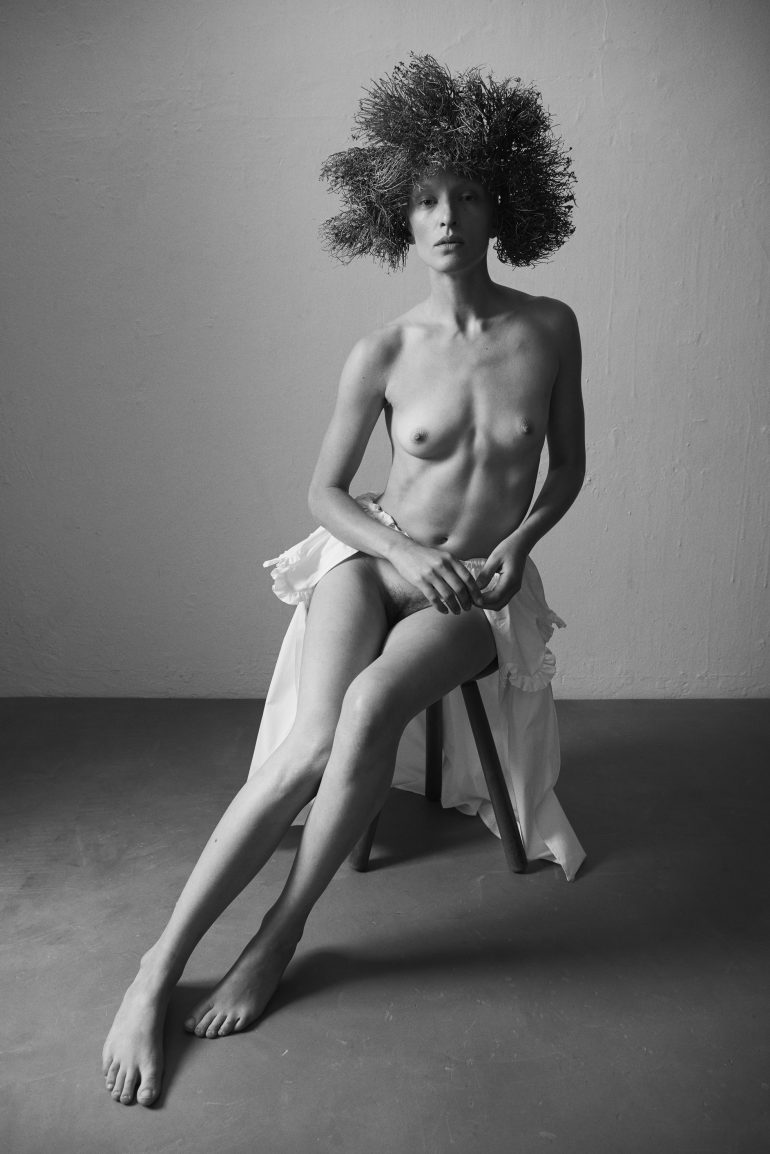 Category: Editorial
Project: Concept and styling.
Client: Personal Project
Photographer: Hasse Nielsen
Personal project created between photographer Hasse Nielsen and my self. The subject matter was the body as a sculpture, and portraying a sort of outer world feeling, a spiritual gaze. The clothes was kindly lend to us by Cecilie Bahnsen.