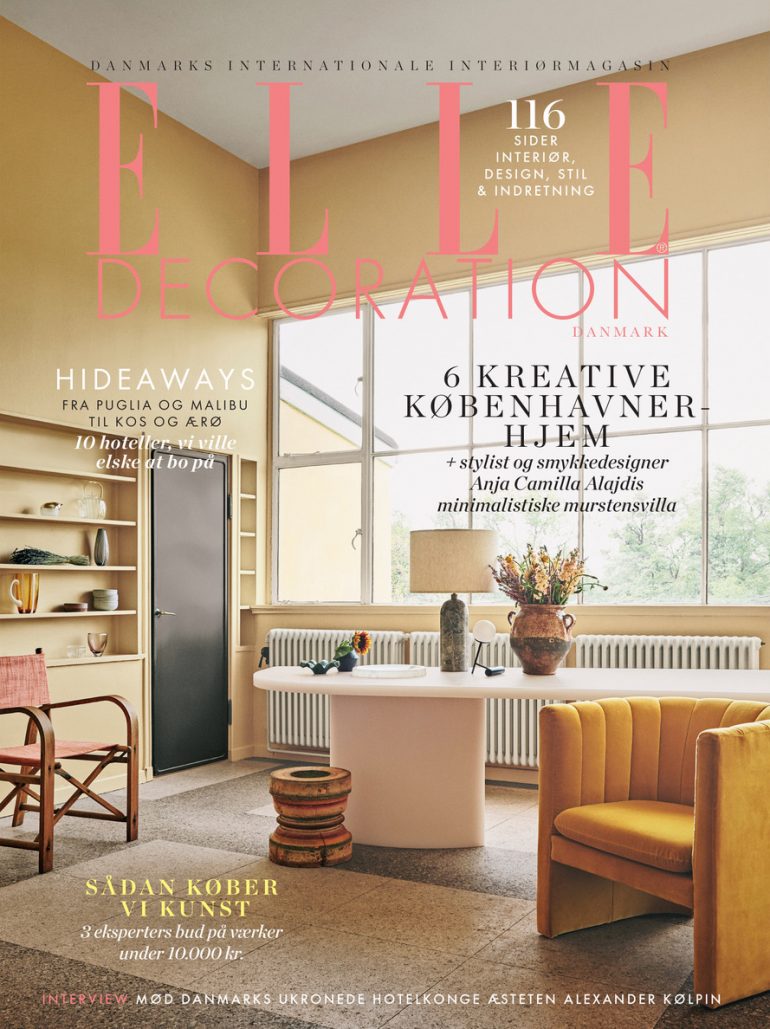 Category: Editorial
Project: Cover and editorial styling.
Client: Elle Decoration
Photographer: Line Thit Klein
For this cover story I was inspired the aesthetics of summer homes. The idea of a place you go for a couple of weeks, maybe months which represents a different lifestyle than your regular home does. The days are long, hot and lazy. The colours are warm, embracing and relaxing.

The location for the cover story was an architectural heritage house, by architect Edward Heiberg.